Welcome to Agrico
Agrico provides high-quality pumps, mixers and agitators to anaerobic digestion/biogas plants and agricultural sites. We are the sole UK agent for Wangen Pumpen and Eisele.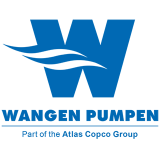 Mechanical engineering company and supplier of high quality positive displacement pumps for industrial applications.
View Wangen Pumpen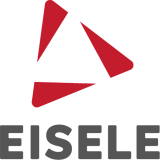 Manufacturer of pumps and agitators with innovative machines and services in the agricultural and biogas sector.
View Eisele
Oldest pump installed
in 1977 and still
going strong
UK Customer base
of over 500 sites
Portfolio of 40+ pump,
mixer and agitator
models
Supporting agri, food
waste and wastewater
AD plants
All pump types: PC, lobe,
self-priming, submersible,
centrifugal,
Original Biomix
Servicing,
maintenance and
after-sales support
About Agrico
A proud family business since 1977, we provide high-quality pumps, mixers and agitators to the anaerobic digestion/biogas and agricultural industries.
As the sole UK agent for leading German pump manufacturers Wangen and Eisele, we take a personal, hands-on approach to every project, whether helping a new client find the right pump for their substrate, resolving a technical query or supplying OEM wear parts to a long-standing customer.
STOP
AD OPERATORS!
PROTECT YOUR PROFITS BY AVOIDING UNPLANNED DOWNTIME
As every AD operator knows, every minute your plant is out of action directly affects its bottom line.
Protect your profits and keep your biogas plant running smoothly with a reliable pumping solution from Agrico.
Oldest pump installed in 1977 and still going strong!
Contact us TODAY to find out more
"Exceptional next-day spare parts service. Our Eisele VKM 40 pump has clocked 500,000m3 and the Wangen KLs80 has completed nearly 1,000,000m3. Such reliability and cost-effectiveness are remarkable."
Chris Woolcock, Agrivert

"Anticipates customers' needs with an innate ability to match the right product to the right project. Excellent service, fast delivery times, and a forward-looking attitude make Agrico the ideal company to represent us."
John Booth, Wangen GmbH
"We purchased a slurry pump from Agrico in 1977 and it's still working well today! Their service and knowledge are exceptional, I'd recommend them to anyone."
Francis Mollatt, The Mollatt Partnership